District 2 Boys Game Recap (Abington Heights vs. Scranton)
Written by: Jon K on Wednesday, March 3rd, 2021
March 2, 2021
Scranton Clinches Lackawanna Division 1 Championship
Scranton 51, Abington Heights 40
By Phil T.
CLARKS SUMMIT – Abington Heights came up short in the second half as Scranton slowly pulled away, capturing the Lackawanna League Division 1 Championship with a 51-40 victory.
The Knights came out of the locker room holding a 30-27 advantage and the score would remain until the 3:20 mark of the third quarter when Arvel Chandler's layup ended the second half scoring drought for both teams. Harry Johnson would get the Comets on the board shortly after he converted one of his two attempts from the free throw line. Abington Heights, however, would continue to struggle from the field, failing to convert a field goal until Ryan Nealon's triple in the fourth quarter.
Although Scranton was unable to capitalize on several AH turnovers in the first half, they changed their plan of attack and began to efficiently drive to the basket with more frequency after the break. Sparked by four steals, the Knights closed the third period on a 11-2 run, holding the Comets to three points in the period.
With a 13-point lead heading into the final quarter, Scranton's fluid ball movement allowed them to maintain possession, working some time off the clock and preserve the 51-40 win. Scranton's longest possession lasted for 1:05 and ended with an easy layup for Kevin Lazdowsky.
The opening half was much more competitive as neither team was able to gain an advantage. Both teams spent most of the half trading buckets with the largest run being five points. The key difference between the Knights and the Comets was the overall balance of team scoring. Scranton had six players on their scoresheet, led by Jason Shields with 8 points, while the Comets first half offense was done entirely by three players, led by Matthew Show with 12 points, Harry Johnson with 8 and Jacob Anderson with 7. That allowed the Knights to focus defensively on fewer scoring options as held the trio to six points after the break.
After a resilient regular season, the likes that have never been seen before, teams will now begin to get ready for District 2 playoffs.
Scranton finished the season with a 12-2 record and the No. 1 seed in the 6A classification and will face the winner of Hazleton Area and Delaware Valley. The Knights defeated Delaware Valley 62-50 earlier this season.
The loss tonight places Abington Height's overall record at 11-3 on the year and gives them the No. 2 seed in the 5A classification. The Comets will host Wyoming Valley West in the district playoff quarter-finals.
Special thanks to Abington Hts. Athletic Department for allowing LLHoops to cover tonight's game.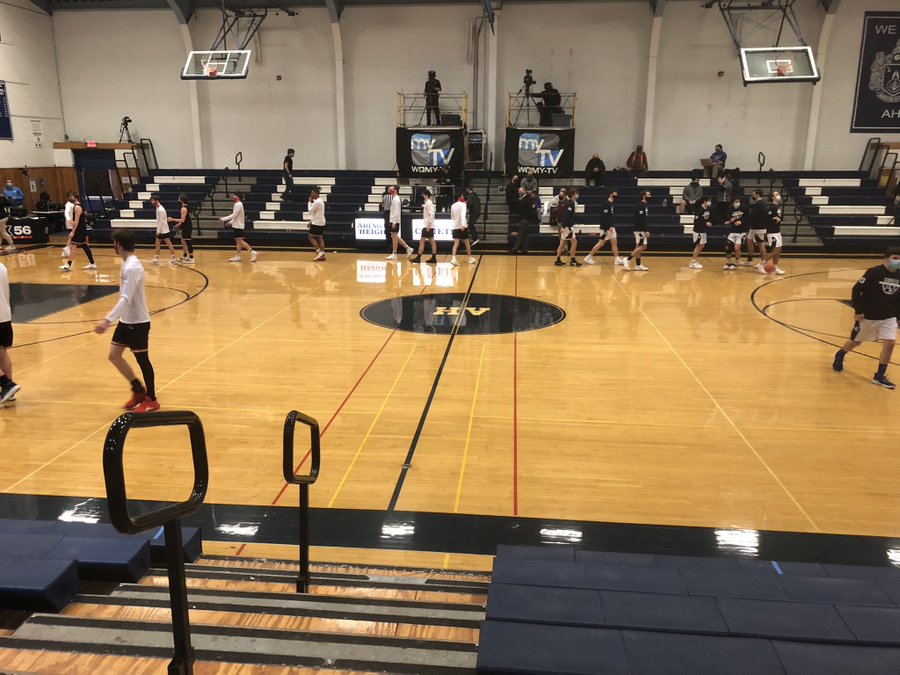 LL-1 Championship (Boys)
Final
Scranton 51
Abington Heights 40
Scranton wins the LL Division 1 title over Abington Heights. pic.twitter.com/dlkUQ8Z9Bj

— LLHoops NEP Beat_Phil (@Phil_LLHoopsNEP) March 3, 2021
Follow LLhoops on Twitter @LLhoops
---
Leave a Reply