District 2 Boys Game Recap (Dallas vs. Holy Redeemer)
Written by: Jon K on Thursday, February 4th, 2021
February 4, 2021
Dallas Notches Key Victory in WVC Division 2 Action
Dallas 60, Holy Redeemer 47
By Phil T.
WILKES-BARRE – After losing their Wyoming Valley Conference Division 2 opener to Lake-Lehman, the Dallas Mountaineers went into Holy Redeemer Thursday evening on a mission.
After a scoreless start to the game for both teams, Austin Finarelli found the back of the net with a drive to the hoop followed by Nick Nocito finding his groove as the Mounts began to heat up. Nocito would proceed to hit the next three buckets, all from behind the arc, as Dallas went on a 16-2 run in the opening stanza. The Mountaineers ended the first quarter with a 19-5 advantage that would provide them with plenty of cushion to cruise to the 60-47 victory.
Facing a large deficit, Alex Rymar would come off the bench in the second period for the Royals and drain two triples of his own, but Dallas would answer back quickly as Nocito would add seven more points in the period to finish the opening half scoring 19 points, including five three-point field-goals.
Coming out of the break the Royals would change their offensive gameplan, feeding Justice Shoats en route to him getting a 10-point performance in the period. Holy Redeemer would score 31 of their 47 points in middle stanzas as they stayed within striking distance, 48-36, heading into the final eight minutes.
The Royals got into some foul trouble sending the Mountaineers into bonus free-throws with 6:45 remaining in the game. Finarelli would seal the win for Dallas, converting four of his six attempts from the foul line and making three shots from the field in the final quarter.
Nocito would lead all scorers with 25 points and all seven Mountaineer triples, all coming in the first three quarters. Finarelli would add 21 points, 14 coming in the second half. Nocito and Finarelli would combine for 15 of the Mount's 20 field-goals in the game.
The Royals would have nine players on the scoresheet, led by Justice Shoats with 17. Zach Perta finished the night with five points and seven rebounds.
Dallas will look to keep their hot hand going when they travel to face Wyoming Area on Saturday.
Holy Redeemer will look to end their 3-game skid when they visit Lake-Lehman next Tuesday. Holy Redeemer came out victorious in their last matchup 54-45.
Special thanks to the Holy Redeemer Athletic Department for allowing LLHoops to cover tonight's game.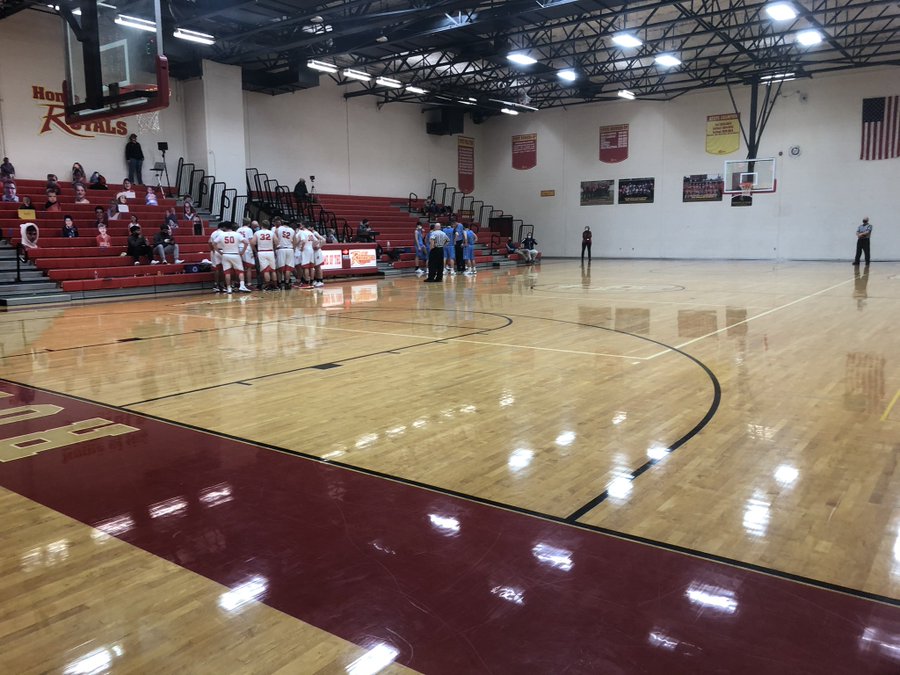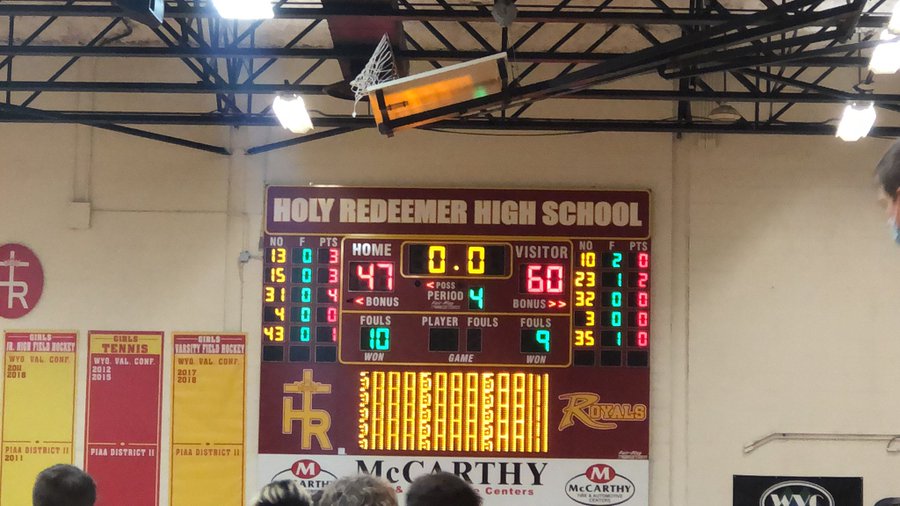 Follow LLhoops on Twitter @LLhoops
---
Leave a Reply