District 2 Boys Game Recap (Scranton Prep vs. Wallenpaupack)
Written by: Jon K on Thursday, January 23rd, 2020
January 23, 2020
Division Leaders Battle at Paupack
Scranton Prep Cavaliers 51, Wallenpaupack Buckhorns 45
By Phil T.
HAWLEY – Scranton Prep, tied for the Lackawanna League Division 1 lead with Valley View, made the trip east to take on Wallenpaupack, the frontrunner in Division 2. In a back-and-forth affair throughout the evening, it was Scranton Prep who would capitalize on 15 trips to the foul line in the 4th quarter and prevail in this matchup, 51-45.
The Buckhorns used an 8-0 run, sparked by two triples from Elijah Rosenthal, to end the opening period and give them a lead which they would maintain until the final minutes of the game.
The Scranton Prep offense, as seen throughout this season, relies heavily on close range two-point goals, which was the case through the first half tonight. It was not until the waning seconds of the third period that Robert Rossi would go to the charity stripe and add variety to their score sheet.
Still trailing by a single point after three quarters, Prep would buckle down on driving into the paint and drawing contact fouls. The Cavs would get 15 chances at the free throw line where they converted 10 of them to secure a lead which they would maintain through the closing moments,
Gavin Bednarz led the Cavaliers with 16 points, 10 in the second half. Rosenthal would hit four triples in the game and finish as the leading scorer for Paupack with 21.
Rosenthal's 21 points tonight give him a career total of 1,278, 12 points shy of Jeff Maydosz's school-record of 1,290.
Tonight was also celebrated as the "It's Cool to Wear Pink Classic", during Coaches vs Cancer Week. In the preliminary Girls' tilt, the undefeated Scranton Prep Classics got by the Lady Buckhorns by a score of 61-12.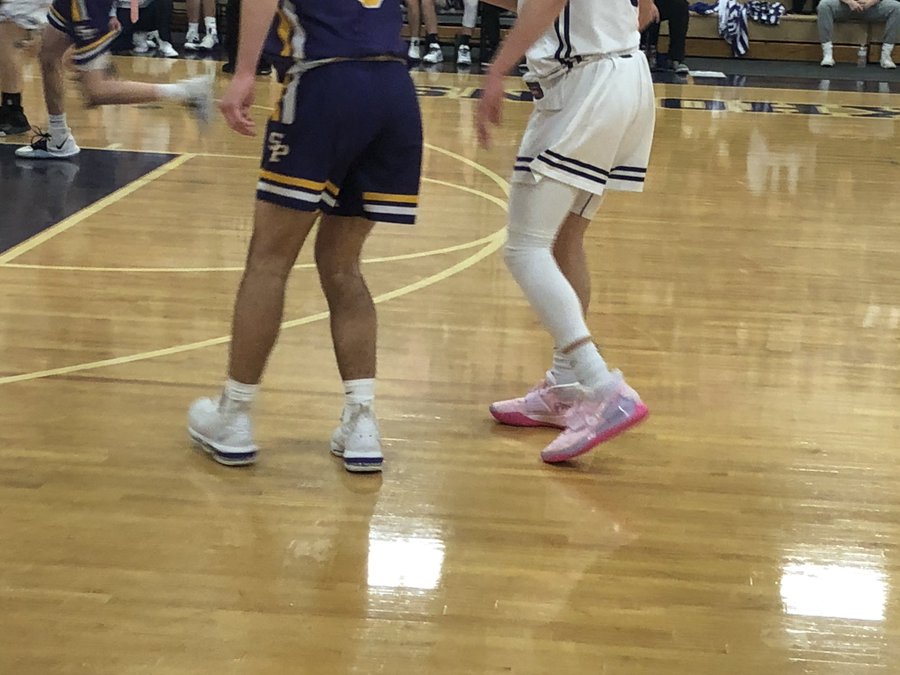 Follow LLhoops on Twitter @LLhoops
---
Leave a Reply