District 2 Boys Game Recap (Wilkes-Barre Area vs. Pittston Area)
Written by: Jon K on Friday, January 22nd, 2021
January 22, 2021
Wolfpack Top Patriots in WVC Division 1 Matchup
Wilkes-Barre Area 58, Pittston Area 45
By Phil T.
YATESVILLE – After a slow first half, Wilkes-Barre Area came out firing after the break to come away with a 58-45 win and move to 6-1 on the season, including 3-0 in Wyoming Valley Conference Division 1 action.
Both teams struggled from the field to start the game but they both flipped the switch by scoring a combined 78 points in the second half. Both teams doubled their first half output in the third stanza alone before scoring 25 (by the Wolfpack) and 24 points (by the Patriots) in the final period.
The Patriots defensive gameplan, to hold Wolfpack leading scorer Cole Walker (21.5 ppg) in check worked phenomenally well, blanking him on the scoresheet until 14 seconds remaining before the half.
A halftime adjustment by WBA paid big dividends as Walker and Saquan Portee scored the Pack's first 11 second half points en route to a double-digit lead in the third period.
Wilkes-Barre would go on to build an 18-point advantage, forcing Pittston to call a timeout to re-evaluate their strategy early in the final period.
J.J. Walsh stepped up and took control for the Pats creating two turnovers and scoring seven points after the timeout, but the deficit was too much to overcome and Wilkes-Barre Area would not see their lead fall below ten points for the rest of the night.
The Patriots controlled the start of the game until a mid-range jumper from Mike Senape, with less than two minutes remaining in the second quarter, gave the Pack a lead they would not relinquish. WBA would eventually score seven points in the final 90 seconds of the second quarter to give them a 15-10 advantage heading into intermission.
Portee would lead the Wolfpack with 12 points on the night, 11 coming in the second half while Walker would add 11 points in the victory. Naquon Hollman controlled the paint for the victors finishing the night with a double-double (10 points and 10 rebounds).
J.J. Walsh got a hot hand late in the game scoring 9 of his game-high 15 points in the final quarter for the Patriots. David Behm added 9 points and grabbed 9 rebounds in his team's losing effort.
Next up on the docket for Wilkes-Barre Area is a trip to Wyoming Valley West on Tuesday.
Pittston Area will be looking to bounce back to secure their first division win when they travel to face Tunkhannock, also on Tuesday.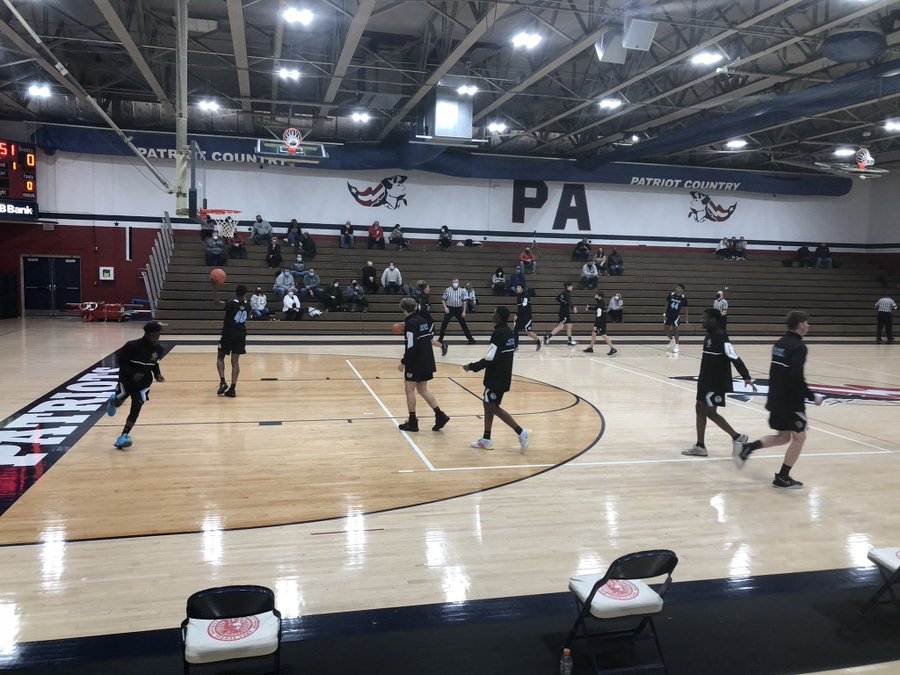 Follow LLhoops on Twitter @LLhoops
---
Leave a Reply