District 2 Boys Game Recap (Wyoming Area vs. Nanticoke Area)
Written by: Jon K on Sunday, February 5th, 2023
February 4, 2023
Trojans Rally in Second Half to Defeat Warriors
Greater Nanticoke Area 45, Wyoming Area 36
by Jon K.
WYOMING – Wyoming Area played what may have been their best quarter of basketball this season on Saturday night when they jumped out to a nine-point lead after the first quarter as their go-to player Dane Schutter netted 7 of his game-high 16 points. The Warriors, however, would only manage to score 8 points over the middle periods as the Trojans pulled into the lead. This one was still up for grabs approaching midway through the final period before Nanticoke Area went on a 9-0 run to help secure the 45-36 victory to keep them in the Wyoming Valley Conference Division 2 race.
Ibn Jordan-Thomas got Nanticoke Area out to a 4-3 lead as he wrapped a pair of offensive putbacks around a triple by Tyler Sciandra. The Warriors then went on a 12-2 run that got started with Dane Schutter hitting a pair of free throws followed by his 3-point play on another drive into the lane. The Trojans could not find any offensive rhythm as Liam Mullery and Jaidyn Johnson could not connect. Schutter added another score on a super-quick move into the lane followed by four consecutive misses underneath the basket by GNA as their misfortune continued with a fast-break layup by Brady Noone (following a block on Johnson). Johnson stopped the run momentarily with a basket before Lukas Barakiewicz nailed a long triple to give Wyoming Area a 15-6 lead heading into the second period.
The Warriors continued to play well on both sides of the court as they took their largest lead of the game, 19-8, midway through the period. Nanticoke Area would regroup, however, to go on an 8-0 run to climb back into this one before the halftime break. Barakiewicz got things going with a putback followed by a pair of sensational plays by Schutter as he blocked a shot by Gavin Turak and then made yet another quick move into the lane to give the Warriors an 11-point lead. A triple by reserve Jaylin Collins may have been the offensive spark that GNA needed as he cut the deficit to 19-11 at the 3:50 mark. Turak continued to get to the free throw line (hitting 3 of 6 in the stanza). Johnson (off a great feed by Mullery) and Jordan-Thomas then cut the deficit to 19-16. Barakiewicz would hit a floater to send Wyoming Area into the locker room with a 21-16 advantage.
The Trojans continued to build on their momentum as they outscored the Warriors 12-2 in the third period. GNA switched their offensive gameplan to a more patient attack looking to work the ball inside. It worked as they got it into Turak for a layup 40 seconds into the period. Following a turnover by the Warriors, Mullery hit a trey to tie things up at 23 just over a minute into the second half. Schutter would then get his teams' only score of the period (and final lead of the game) with a layup off a GNA turnover at the 5:17 mark (23-21). Nanticoke Area would finish the stanza on a 7-0 run that got started with nifty reverse layup by Caleb Butczynski off a loose ball. As things continued to get sloppy by both teams. Jordan-Thomas connected on a triple at the buzzer to give the Trojans a 28-23 lead heading into the final period.
Nanticoke Area started the fourth quarter with putbacks by Johnson and Butczynski, but the Warriors responded each time with triples, one by Sciandra and another by Barakiewicz to cut the GNA lead to 32-29 with 5:42 left in the game. This one was getting exciting and the good-sized crowd that turned out on a cold evening was definitely getting back into the game. Johnson would convert a free throw after being fouled on a putback followed by a fast-break layup by Jordan-Thomas following a block on Noone. Again, Wyoming Area responded with a clutch triple, this one by Schutter bringing WA within one basket. 35-32, halfway through the final frame. But, that's when the Warriors had several consecutive possessions of missed shots and turnovers that lead to a 9-0 run by the Trojans. Johnson got it started with a spin move under the basket. He then canned a pair of free throws despite the crowd and WA bench disagreeing with the call. Turak also got to the line, hitting 1 of 2. After Johnson scored in the lane with 1:34 remaining, the ensuing disagreement over the "and 1" call drew a technical on the WB bench which gave the Trojans a commanding 44-32 lead and they closed out the 45-36 victory.
Nanticoke Area was led by Jaidyn Johnson with 15 points and Ibn Jordan-Thomas with 13 points. Gavin Turak, Caleb Butczynski, Liam Mullery, Jaylin Collins, and PJ Remley combined for 17 points. The Trojans were 9 of 18 free throws and hit 3 triples.
Wyoming Area was paced by Dane Schutter with 16 points and Lukas Barakiewicz with 10 points. Tyler Sciandra and Brady Noone teamed up for 10 points. The Warriors converted 3 of 5 free throws and netted 5 triples.
Nanticoke Area is back in action on Thursday as they head for a showdown at first place Holy Redeemer. The Trojans have also qualified for the upcoming Wyoming Valley Conference Tournament. Wyoming Area travels to play Hanover Area on Tuesday.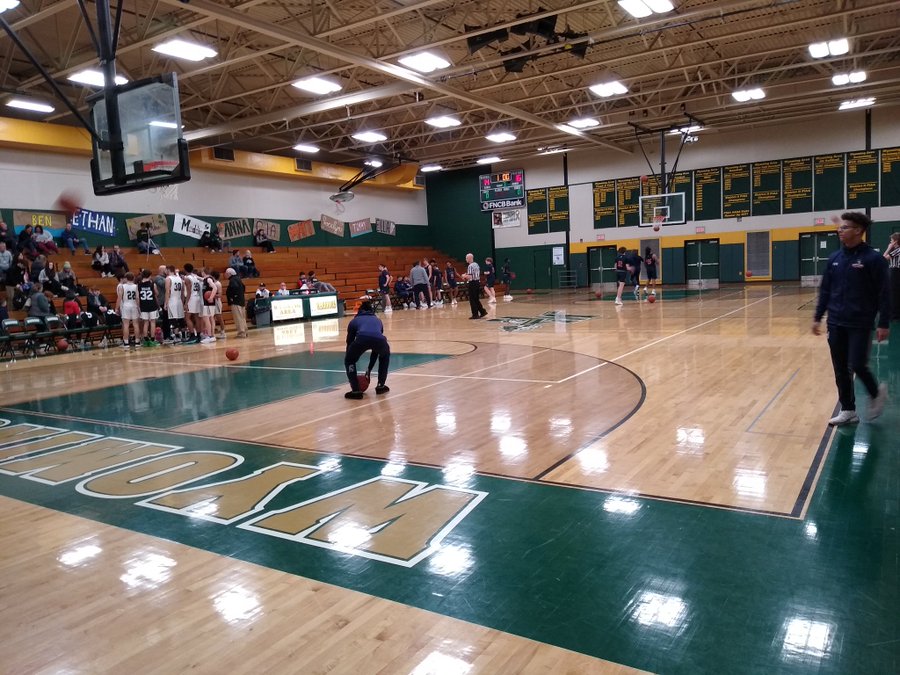 Wyoming Area gets balanced scoring but the Warriors are led by junior guards Dane Schutter and Brady Noone. Along with Matthew Little and Lukas Burakiewicz, they have 71 triples on the season. @ThrashPhillip @WyomingAreaAthl pic.twitter.com/KapGAtGFD4

— LLHoops Neast Beat (@LLHoopsNEPbeat) February 5, 2023
Nanticoke Area is looking to get a win so that the Trojans can have a chance on the division race. They trail first place Holy Redeemer. GNA is led by 6-5 junior Jaidyn Johnson (18.8 ppg). @ThrashPhillip @GNAAthletics pic.twitter.com/fTgq5qdale

— LLHoops Neast Beat (@LLHoopsNEPbeat) February 5, 2023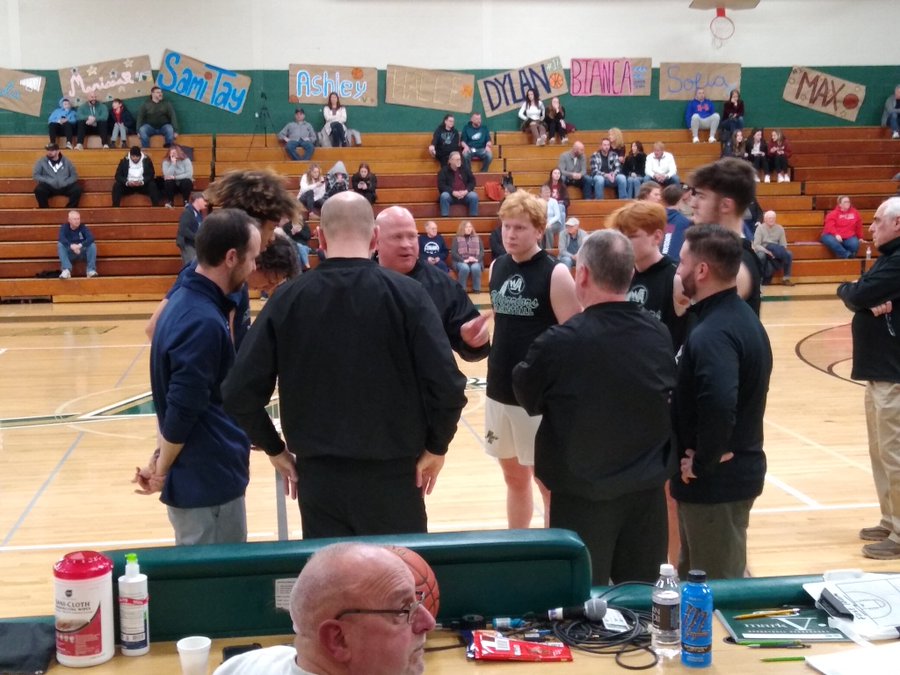 Follow LLhoops on Twitter @LLhoops
---
Leave a Reply