District 2 Boys Game Recap (Wyoming Seminary vs. Holy Redeemer)
Written by: Jon K on Tuesday, January 21st, 2020
January 21, 2020
Wyoming Seminary Takes Lead in WVC Division 2
Wyoming Seminary 65, Holy Redeemer 58
By Phil T.
WILKES-BARRE – After a back and forth first half in which Holy Redeemer held a one-point lead over Wyoming Seminary, the third quarter brought more of the same as both teams were still battling it out. The third period had five lead-changes, until Jeremy Callahan's 2-point jumper gave the Blue Knights a 45-44 lead. It was an advantage that they would hold onto for the rest of the game, taking this one by a final score of 65–58.
Matt Prociak hit two triples in the opening minutes of the 2nd quarter as Holy Redeemer went on a 9–0 run to take a 24-17 lead. The Royals would lead by eight on two occasions in the period but the Knights would rally each time.
Jake Koretz led the way for Wyoming Seminary with 22 points. Holy Redeemer had four players reach double-digit scoring, led by Alex Rymar with 16.
Wyoming Seminary now holds a one game lead over Holy Redeemer in Wyoming Valley Conference Division 2 play. Both teams will face off again on February 8th at Wyoming Seminary, the last game on the conference schedule.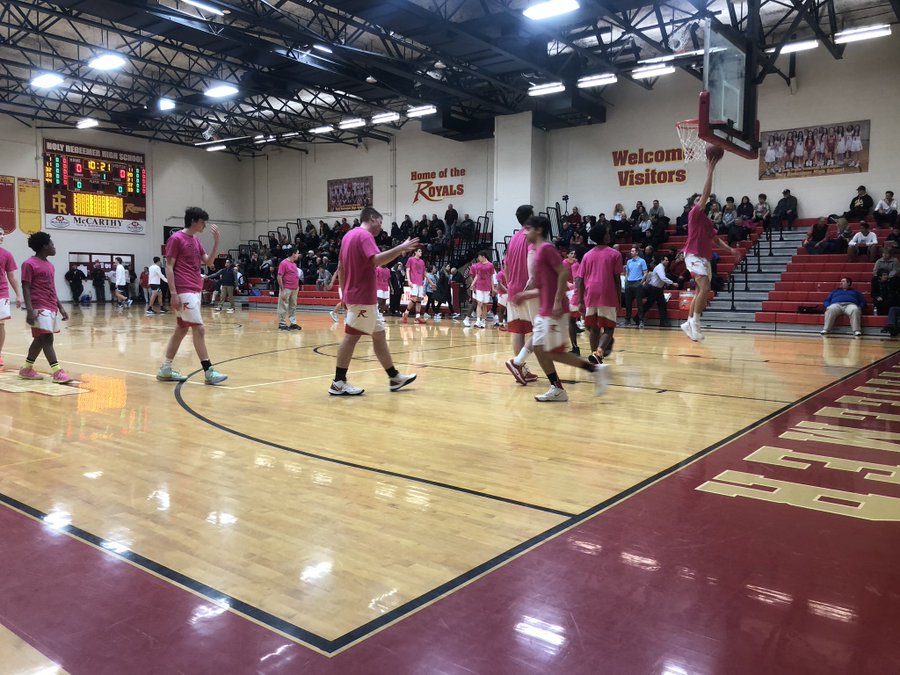 Follow LLhoops on Twitter @LLhoops
---
Leave a Reply