District 2 Boys Game Wrap (Hazleton Area vs. Dallas)
Written by: Jon K on Tuesday, January 14th, 2020
January 14, 2020
Scotty Campbell Leads Hazleton Area Over Dallas
Hazleton Area 56, Dallas 55
by Phil T.
DALLAS— After a back-and-forth first half in which neither team was able to maintain an advantage, including eight lead changes in the second quarter, the crowd at Dallas knew they were going to be in for an exciting second half. The Mountaineers led Hazleton Area, 34-33, at the break.
The start of the third quarter was much the same as the first half until a layup by Scotty Campbell gave Hazleton Area a lead they would not relinquish. Campbell would pace the Cougars with 31 points, including six of the teams' eight three-pointers, on the night.
Dallas was far from finished, though, as Luke Delgaudio would cut the deficit to a single basket, only to have Dewin Concepcion respond right back with a triple. Later in the period, Logan Evanosky would trim Hazleton's edge back down to three, only to see Concepcion answer once again with another trey. With less than a minute remaining, Dallas would have multiple chances to cut the gap down to a single possession, but the Mounts could not capitalize. Austin Finarelli would hit a running three at the buzzer, but, down by four, it would not matter and the Cougars would hold on for the thrilling win, 56-55.
Delgaudio would be high-scorer for the Mountaineers with 16.
Jack Farrell (Dallas) and Angel Cruz (Hazleton Area), standouts for each squad, did not play tonight.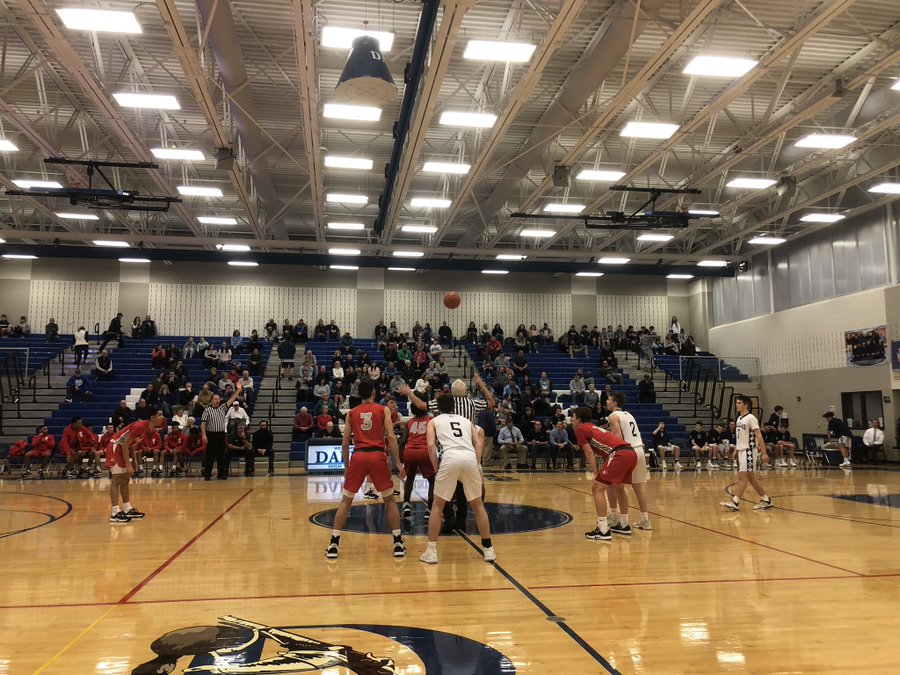 Evanosky gets the putback to give Dallas a 34-33 halftime lead. Vayda almost takes the lead back but the shot was just off. pic.twitter.com/iOSw5Bf3LM

— LLHoops NEP Beat_Phil (@Phil_LLHoopsNEP) January 15, 2020
Campbell hits another 3 to give Hazleton a 4 point lead heading into the fourth, 43-39. S. Nocito's last second heave was just off. pic.twitter.com/5TGKwbIrjl

— LLHoops NEP Beat_Phil (@Phil_LLHoopsNEP) January 15, 2020
Follow LLhoops on Twitter @LLhoops
---
Leave a Reply