District 2 Girls Game Recap (Dallas vs. Hazleton Area)
Written by: Jon K on Monday, February 3rd, 2020
February 3, 2020
Dallas Climbs Back into Division Race
Dallas Lady Mounts 61, Hazleton Area Lady Cougars 52
DALLAS – All-Star players step up and deliver memorable performances when championships are hanging in the balance. Trailing division-leader Hazleton Area by one game with just two remaining after tonight, Dallas knew that a loss to the Lady Cougars would be potentially devastating to their title hopes. After a back-and forth first quarter which ended with Faith Grula hitting a pair of baskets to give Hazleton Area a 17-16 lead, Lauren Charlton sizzled the nets to begin the second period with three triples plus a traditional 3-point play to give the Lady Mounts an advantage which they would not allow below five points the rest of the night. And even when the UPenn bound do-everything senior cooled off, her teammates stepped up to thwart a final Hazleton Area rally in the final minute and get the 61-52 victory.
Brooke Boretski got the Lady Cougars on the board with consecutive triples to lead 6-0. A pair of free throws by Grula and Marissa Trivelpiece followed by a Trivelpiece trey gave Hazleton Area their largest lead of the night at 13-6. A couple of turnovers by HA along with triples by Deanna Wallace and Lauren Charlton gave the Lady Mounts their first lead and a ton of confidence. Haley Habrack gave Dallas a 16-13 edge before Grula's scores put Hazleton Area back in front heading to the second stanza.
Following Lauren Charlton's scoring spurt to take a 28-22 lead, the Lady Mounts got their fast break going on their next two possessions to go up 32-35. A triple by Wallace, layup by Boretski, and free throw by Morgan MacNeely gave Dallas a 36-27 lead at the break.
Dallas came out of the locker room and immediately squashed any hopes of a fast start for the Lady Cougars as they went on a 7-0 run to take their largest lead of the game, 43-27. The Lady Cougars cut the lead down to six points, 45-39, before Claire Charlton would hit a short jumper in the lane to end their third quarter.
Deanna Wallace kept Dallas' offensive momentum going by netting 7 points in the final period and holding off strong efforts by Grula and Trivelpiece to trim the deficit. One final rally by Hazleton Area made it 58-52 following a triple by Kyra Antolick with just under a minute remaining. Dallas would miss a 1+1, but the Lady Cougars would miss their next triple attempt as the clock wound down to the 61-52 final tally.
Lauren Charlton led Dallas with 23 points while Deanna Wallace added 17. Claire Charlton contributed 9 points, Morgan MacNeely 8 points, and Haley Habrack added 4 points.
Hazleton Area was led by Marissa Trivelpiece with 25 points while Brooke Boretski and Faith Grula each added 8 points. Olivia Wolk (5 points), Kyra Antolick (4 points), and Isabella Colyer (2 points) completed the scoring for the Lady Cougars.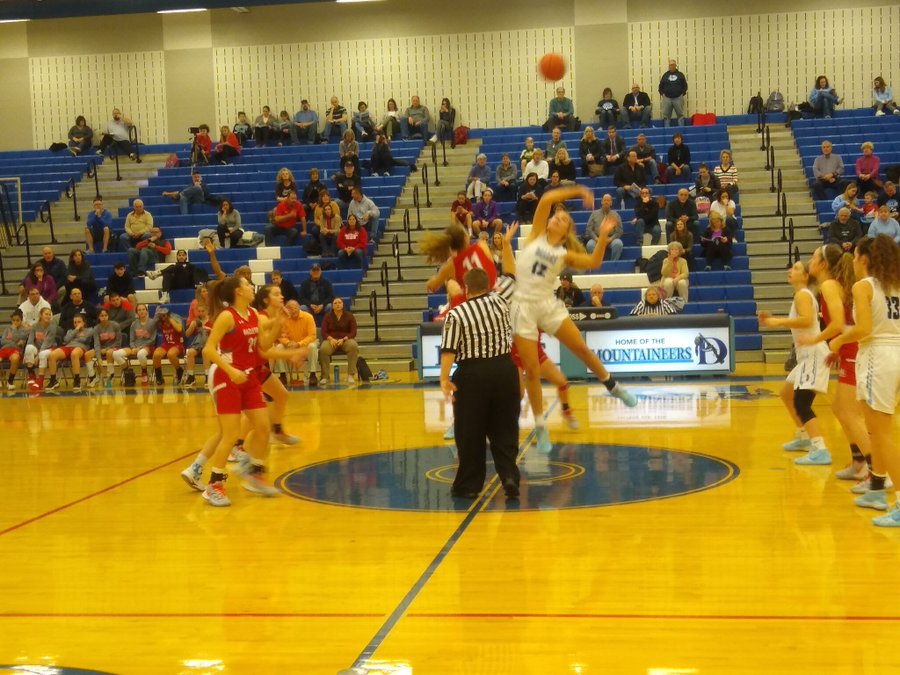 Follow LLhoops on Twitter @LLhoops
---
Leave a Reply