District 2 Girls Game Recap (Dallas vs. Wyoming Valley West)
Written by: Jon K on Tuesday, February 9th, 2021
February 8, 2021
Lady Spartans Outlast Lady Mountaineers
Wyoming Valley West 44, Dallas 42
By Phil T.
PLYMOUTH – After forcing an errant pass from Wyoming Valley West's Trinity Johnson, the Lady Mountaineers had the opportunity to take the lead with 19.7 ticks remaining on the clock. Elizabeth Viglone was able to drive to basket, but Johnson provided some stout defense that caused the shot to miss. Kalia Saunders would come down with the rebound to secure the 44-42 win for the Lady Spartans.
Dallas faced a one possession deficit on two separate occasions in the fourth quarter, but they were unable to sink the tying or go-ahead bucket. Bella Hill started the low scoring final period with a triple to pull Dallas within three points followed by a mid-range jumper from Saunders that bumped the Valley West advantage to five points. Then, in the closing minutes, a triple from Julia Kocher and a pair of successful free throws from Viglone would cut the lead back to one point, but Dallas would not be able to find the net again.
Johnson set the tone for WVW in the opening period generating three steals as the Lady Spartans took an 11-6 lead after the first horn.
The Lady Mountaineers would keep pace, but some clutch shooting from Haylie Oliphant ensured that the Spartans held onto the lead (26-22) as the teams went into the locker rooms for halftime. Oliphant connected on three treys in the opening half with each bucket coming when the WVW lead was dwindling to four points or less.
After not holding a lead through the first half, Dallas came out with a hot hand and went on an 8-2 run to start the third quarter and grab their first lead of the night. It would, however, not last long as a bucket from Saunders and a triple from Claudia Siegfried would regain the lead for West sparking a 10-2 run to end the period.
Saunders had a phenomenal game, recording a double-double, in the Wyoming Valley West victory with 11 points and 12 rebounds. The Lady Spartans were able to control paint behind Johnson's nine points and eight boards. Mackenzie Perluke added eight points and seven rebounds. Oliphant's three triples (9 points) gave WVW a balanced scoresheet.
Dallas leading scorer, Hill not only provided plenty of offense with a game-high 16 points, but she also contributed defensively with five rebounds and five steals in the contest.
Dallas will look to get back into the win column when they entertain Berwick on Thursday. The Lady Mountaineers defeated the Bulldogs in a close, 52-50, contest earlier in the season.
Wyoming Valley West will next take to the road for a matchup with Hazleton Area, the Wyoming Valley Conference Division 1 current front-runner, on Thursday. The Lady Spartans fell to the Lady Cougars 56-46 earlier in the season.
Special thanks to the WVW Athletics Department for allowing LLHoops to cover tonight's game.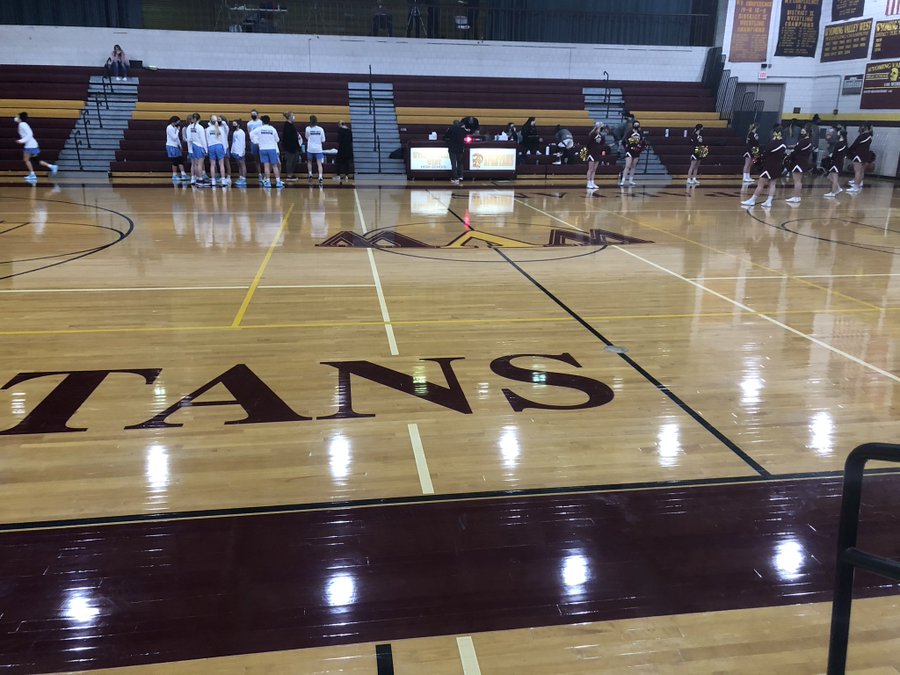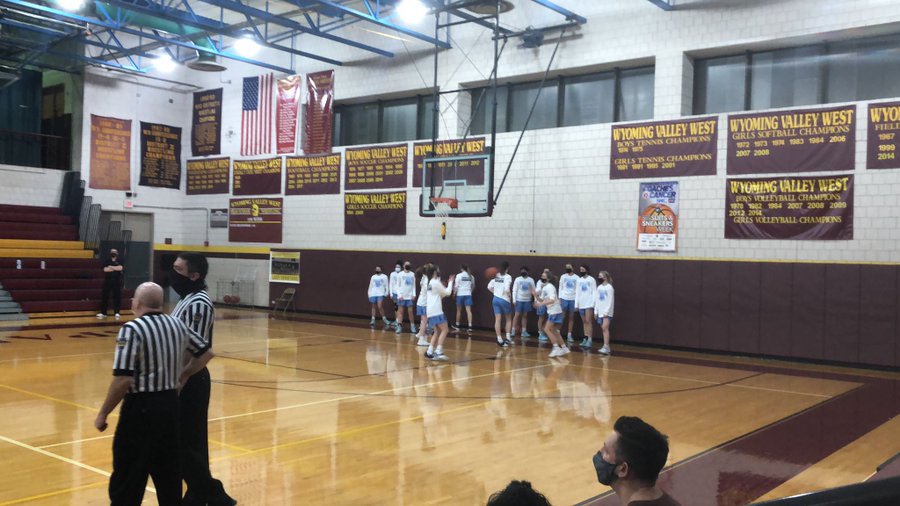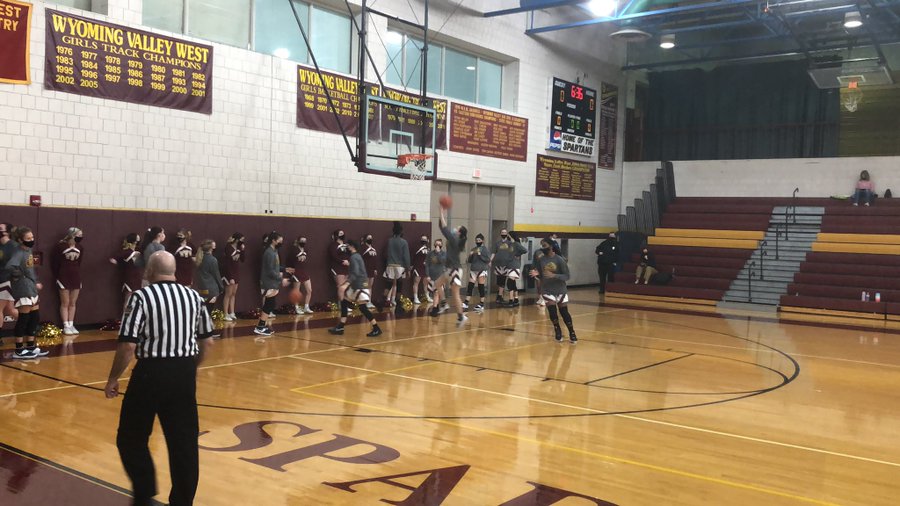 Follow LLhoops on Twitter @LLhoops
---
Leave a Reply