District 2 Girls Game Recap (Scranton vs. Abington Heights)
Written by: Jon K on Tuesday, February 7th, 2023
February 6, 2023
Lady Comets use Strong Third Quarter to Defeat Scranton
Abington Heights 42, Scranton 32
by Jon K.
SCRANTON – Turnovers and missed shots were aplenty throughout the first half in last night's Lackawanna League Division 1 Girls' matchup between Scranton and Abington Heights. But, coming out of the locker room, the Lady Comets' offense got rolling, headed by Madison Zalewski, as they used a 13-0 run to take command on their way to a 42-32 victory.
The first quarter went back and forth. Caroline Murray got Abington Heights on the board with a spin shot in the lane. Zalewski would get a block on Maggie O'Shea, but O'Shea would respond by hitting a triple midway through the period to put Scranton into the lead, 3-3-2. Teams would then trade scores, Zalewski jumper plus Maggie Coleman in lane for AH – and – Zaliyah Small putback plus layup by Finley Bittenbender for Scranton, giving the Lady Knights a 7-6 edge heading into the second period.
O'Shea scored off a turnover to give Scranton their largest lead of the game, 9-6, a minute into the stanza, but the Lady Comets then responded with a 11-0 run to go up 17-9 late in the period. A putback by Peyton Houlihan got things going. A jumper by Zalewski gave the lead back to the Lady Comets at the 5:22 mark. While Scranton struggled to connect on several free throw opportunities and turned the ball over, Madeleine Walsh got a putback followed by an "and 1" opportunity as Lauryn Notari came into the game making an immediate impact. Zalewski nailed a triple giving AH a 17-6 lead before Scranton closed out the half with a 5-0 scoring spurt by O'Shea hitting a triple at the buzzer cutting the deficit to 17-14 at the break.
Zalewski would continue her strong offensive contributions after intermission by getting several nifty drives to the hoop and netting 8 of her 17 points in the third period as the Lady Comets expanded their lead to 32-16. The 11-0 run to start the second half for AH was keyed by a layup by Houlihan, jumper by Coleman, back-to-back layups by Zaleski (one off a turnover), and a free throw by Coleman. Lanee Olson (who scored all 6 of Scranton's points in the period) stopped the run momentarily (28-16) before a basket by Murray, drive by Zalewski, and free throws by Notari helped push their lead to 34-20 entering the final quarter.
Abington Heights took their largest lead of the game (36-20) after a score by Notari to open the fourth quarter. Scranton refused to fade away as they got back-to-back triples from Finley and Kennedy Bittenbender. The Lady Comets continued to get good ball movement and balanced scoring as Zalewski and Houlihan elevated the lead back to 16 points (42-26). O'Shea would finish out the game hitting four free throws, a bright spot for the Lady Knights considering their struggles from the charity stripe throughout the contest. The Lady Comets secured the 42-32 victory. With Scranton Prep defeating Honesdale Monday night, the Classics captured the all-season division championship. But, the win for AH was critically important in their effort to rise to the #2 position in the 5A playoff race. Top two seed get home games through the semi-final round.
The Lady Comets were led by Madison Zalewski with 17 points. Caroline Murray, Peyton Houlihan, and Lauryn Notari each netted 6 points. Maggie Coleman and Madeleine Walsh combined to add 7 points. AH hit one triple and was 3 of 6 from the free throw line.
Scranton was paced by Maggie O'Shea with 11 points while Lanee Olson added 9 points. Finley Bittenbender, Zaliyah Small, and Kennedy Bittenbender combined to add 12 points. They had 4 triples and were 6 of 14 from the free throw line.
Abington Heights travels to play Wallenpaupack Thursday night in a key game impact playoff seedings. Scranton visits Western Wayne, also on Thursday.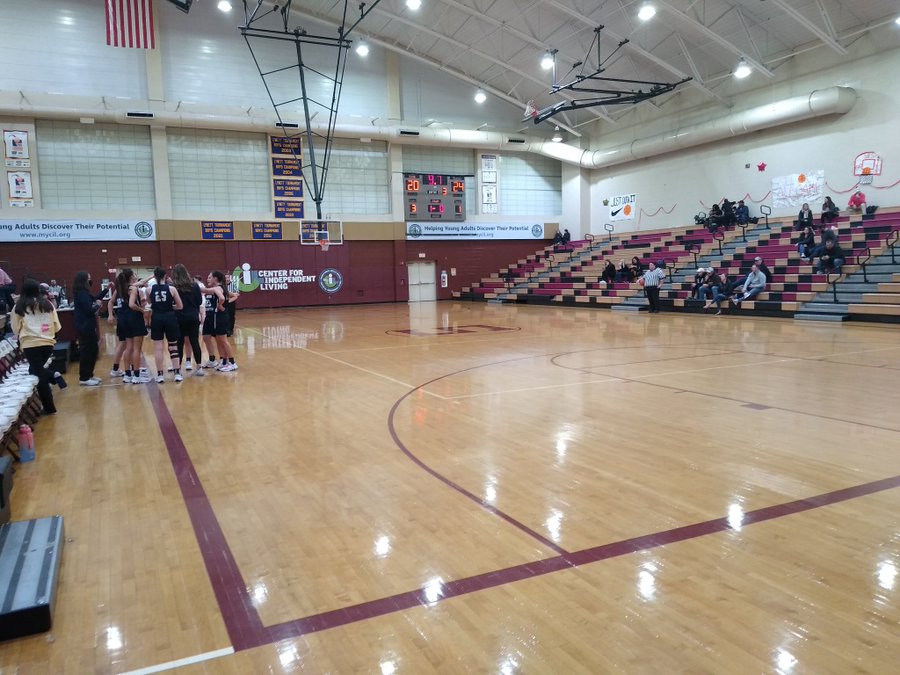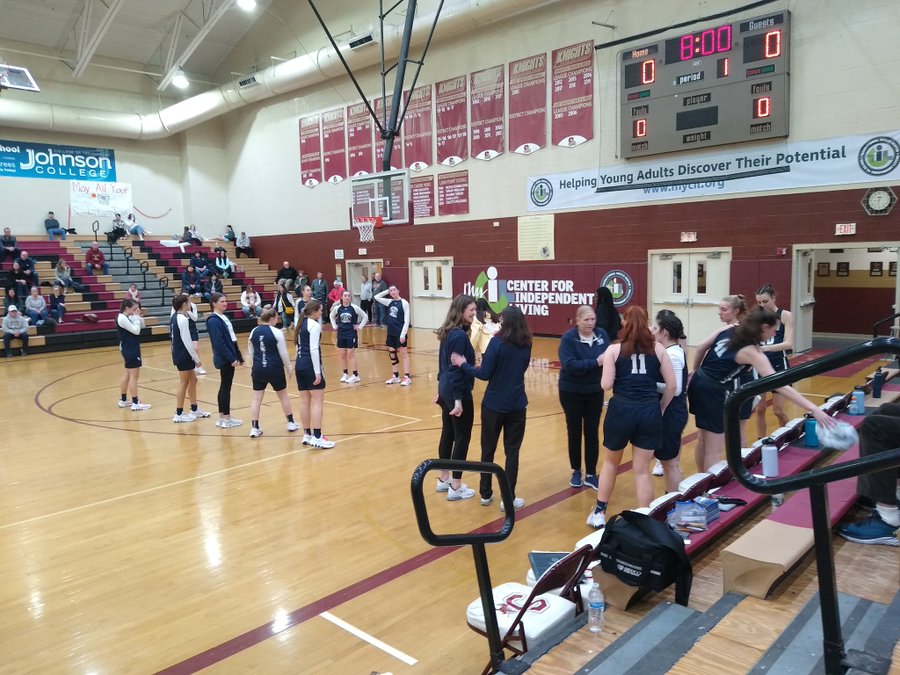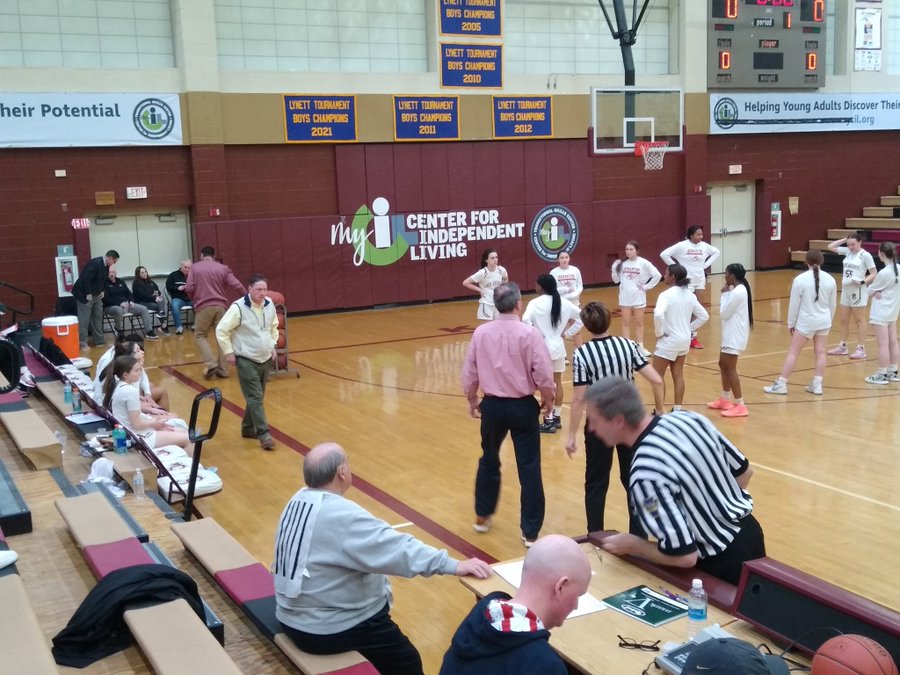 Follow LLhoops on Twitter @LLhoops
---
Leave a Reply