District 2 in Boys 4A Semi-Finals (Dallas vs. Neumann-Goretti)
Written by: Jon K on Sunday, March 20th, 2022
March 18, 2022
Dallas Playoff Run Ends
Neumann-Goretti 77, Dallas 50
BETHLEHEM – Throughout their deep playoff run, the Dallas Mountaineers were able to negate what many perceived to be their Achilles heel, not having a player taller than 6-2 in their lineup. Their ability to play stellar defense, run the floor, connect on long-range shots, and get to the free throw line earned them respect among District 12 opponents as they advanced to the PIAA Boys 4A Semi-Finals. Their next obstacle on their road to Hershey was mighty Neumann-Goretti, a Philly Catholic League juggernaut that has already won eight PIAA state championships. The Mountaineers were able to jump out to a 13-1 lead after the first five minutes of action by doing everything that got them this far. But when the Saints refocused to pull even at 28 and then went into the locker room up by 3, there was concern that the frantic pace and rebounding disparity were becoming an issue for Dallas. After Dallas cut the deficit to six points in the third period (41-35), N-G would go on an impressive 21-0 run and as they would go on to secure the 77-50 victory.
Dallas was able to get on the board first with a corner triple by Mike Cumbo followed by another by Austin Finarelli. Nick Nocito got a basket on a fast break followed by a score in the lane by Michael Bufalino. The Saints, meanwhile, were coming up empty on three triples as the Mounts took a 10-0 lead. N-G finally got on the board approaching the middle of the period as Sultan Adewale hit a free throw. Nocito then netted a trey at the 3:30 mark as the Mountaineers grabbed their largest lead of the game, 13-1, sending their hundreds of followers into a frenzy. The Saints then went on an 11-2 run as they got a long triple by Robert Wright III, a pair of putbacks by 6-8 Adewale, plus layups by Wright and Khaafiq Meyers. Cumbo and Finarelli would respond for Dallas wrapped around another triple by Wright to take a 19-15 lead after the first quarter.
Finarelli would bank a triple home before his terrific fake would lead to yet another one as Dallas again took a double-digit lead, 25-15, with 6:05 remaining in the first half. N-G then went on a 13-3 run to tie the game at 28 as they got back-to back triples off the bench from Bruce Smith to start the rally. Nocito would connect on a double-bank triple before a pair of Adewale free throws, a putback by Meyers, and another Wright trey knotted the game. Neumann-Goretti would take their first lead of the game (30-28) on a nifty, acrobatic reverse layup by Meyers. Finarelli would tie it a 30 off a fast break basket with under two minutes left in the half. N-G went into the locker room leading 33-30 following a layup and later free throw by Wright.
Teams would trade turnovers to start the second half before a 3-point play by Adewale and layup by Aamir Hurst extended the lead to eight, 38-30. A Finarelli "and 1" plus a score by Nocito wrapped around a triple by Wright brought Dallas within 41-35. But, it would the closest they would get the rest of the way as a trey by Masud Stewart at the midway point of the third would trigger a 21-0 run as five different Saints would score to give them a 62-35 advantage after three stanzas.
In the final period, Finarelli would score 9 points while N-G would continue to sizzle hitting three more of their 11 total triples as the Saints secured the 77-50 win.
Neumann-Goretti was led by Robert Wright III who netted 30 points. Khaafiq Meyers and Sultan Adewale each added 13 points. Bruce Smith would come off the bench to contribute 10 points. Adewale would pull down 16 boards and be a force on both ends of the floor.
Dallas was paced by Austin Finarelli with 25 points while Nick Nocito added 12. Michael Cumbo hit 9 points.
With the win, Neumann-Goretti advances to play undefeated District 7 Champion Quaker Valley (27-0) Thursday evening in the PIAA Boys 4A State Championship (Hershey Giant Center at 7:30 pm).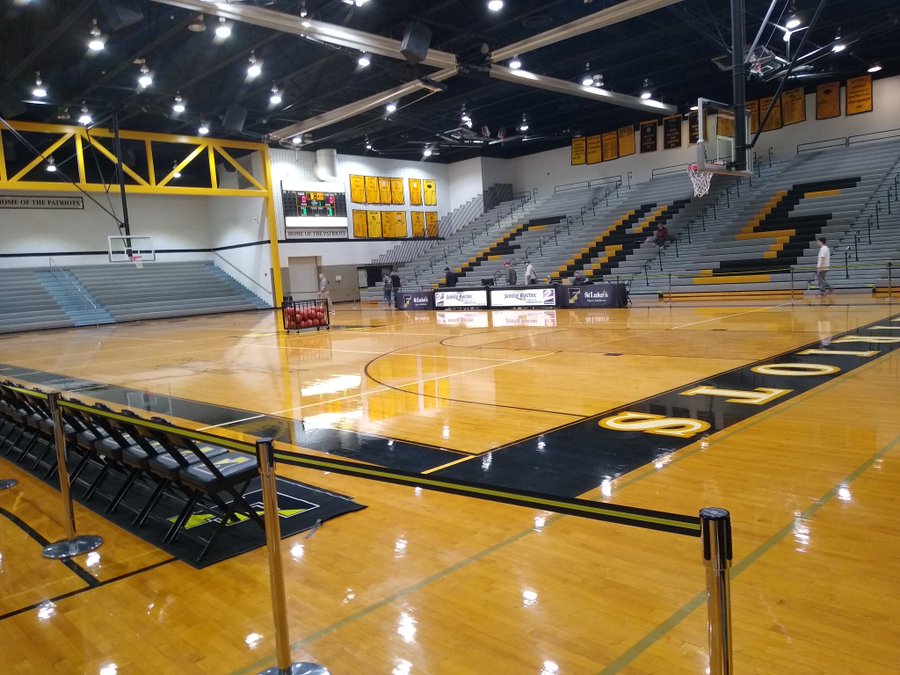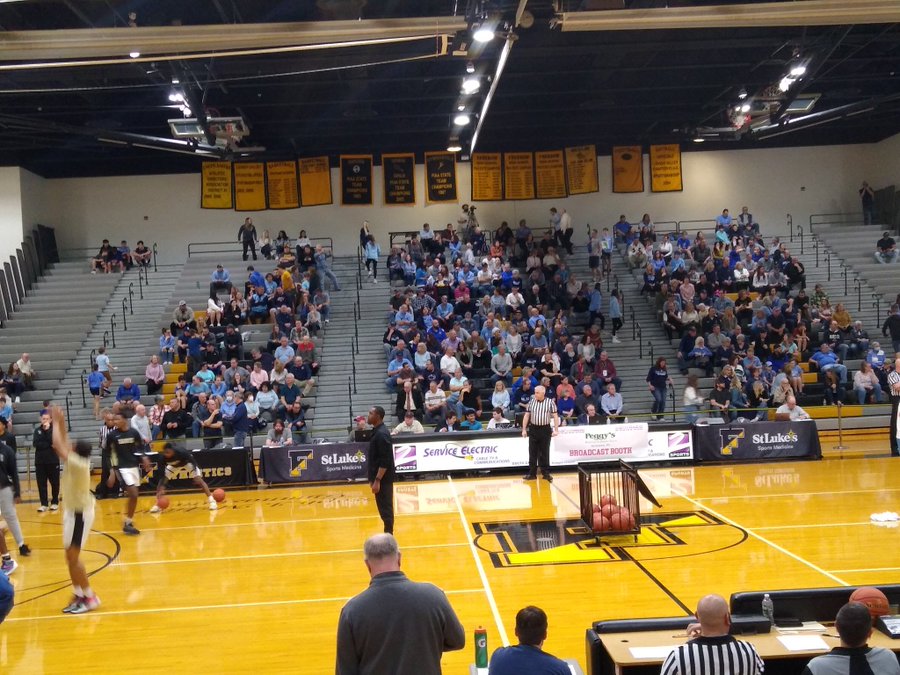 Follow LLhoops on Twitter @LLhoops
---
Leave a Reply