District 2 Boys Game Recap (Nanticoke Area vs. Pittston Area)
Written by: Jon K on Friday, January 15th, 2021
January 15, 2021
Patriots Thrive in Early Season Matchup Against the Trojans
Pittston Area 44, Greater Nanticoke Area 23
By Phil T.
YATESVILLE – Looking to build upon last season's success, the Patriots look primed for another great run. After a resounding 51-26 victory over Lake-Lehman, Pittston Area moved to 2-0 on the season with 44-23 showing over Greater Nanticoke Area. Unlike Wednesday's performance, PA got out to a fast start by scoring the first nine points of the game en route to a 14-2 lead after the first stanza. Fueled by hot shooting from senior Matt Johnson, the Patriots held a 20-point lead heading into the final minutes of the first half.
The Trojans struggled from the start of the game and were never able to recover. Jake Krupinski would score their first bucket, the only one of the quarter, with 1:02 remaining in the first period. GNA's misfortunes would continue until they scored seven points in the final two minutes of the half. They went into intermission trailing 27-10 and were never able to lower the deficit.
As Nanticoke Area continued to struggle from the field, failing to score a field goal in the third period, David Behm would continue Pittston's dominance with two buckets in the period.
Johnson would lead all scorers with 18 points while Behm would add another 10 in the victory. J.J. Walsh failed to make a shot from the field, but contributed by converting all six chances from the charity stripe and distributing five assists for the Pats. Krupinski would lead the Trojans with eight points in the loss. GNA had an off night on the scoreboard, only making three shots from the field in the second half and going 7-12 from the foul line on the night.
Due to health concerns and the COVID pandemic Pittston Area's next scheduled game is a week from today when they host Wilkes-Barre Area to start their Wyoming Valley Conference Division 1 play.
Nanticoke Area's schedule was also altered due to the pandemic as their game against Dallas has been postponed and replaced with a visit from Western Wayne on Tuesday. The Trojans start their conference schedule on Friday as they travel to face Holy Redeemer.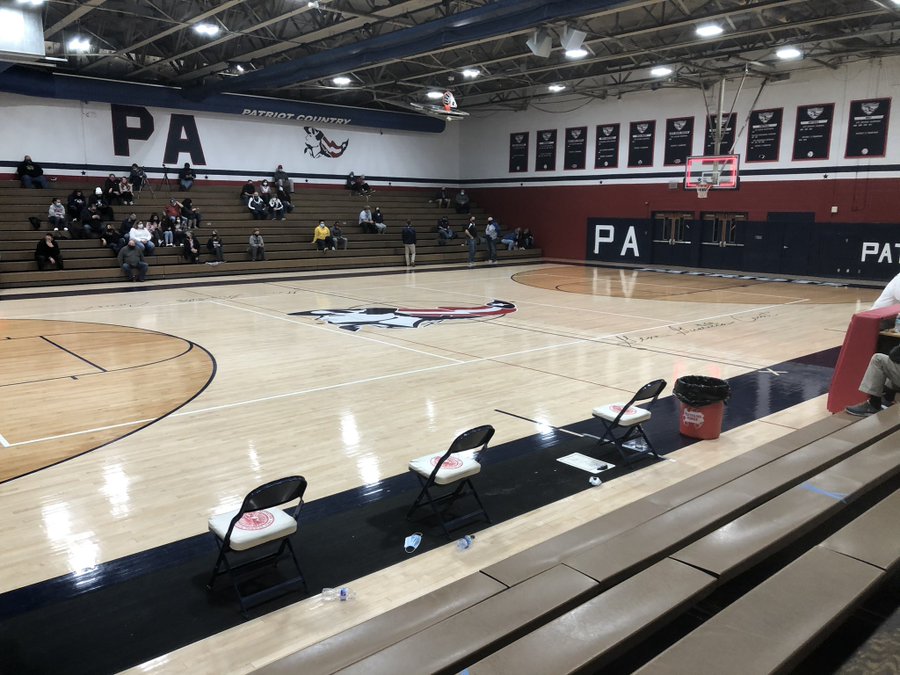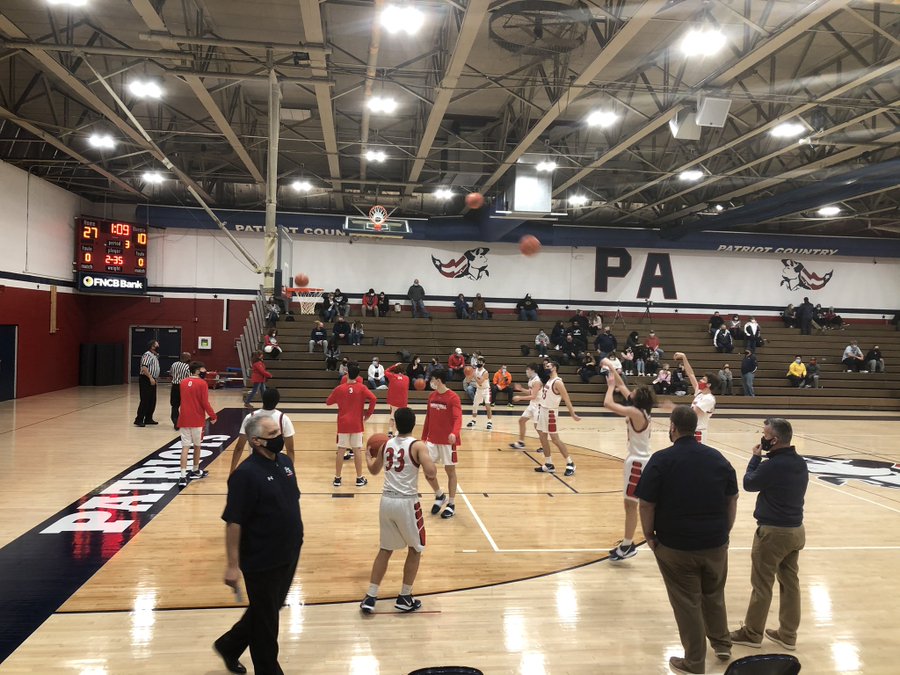 Follow LLhoops on Twitter @LLhoops
---
Leave a Reply